Roberto Gentile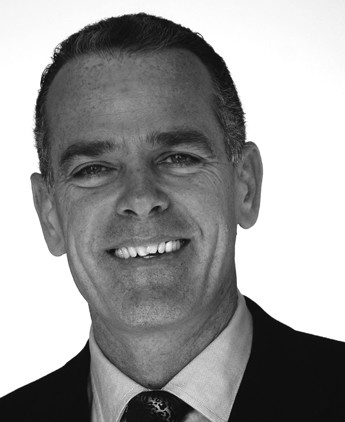 Consultant
Born in Florence in 1961, and having graduated with honours in Medicine and Surgery (University of La Sapienza, Rome, 1987), Roberto Gentile decided to dedicate himself to tourism; he began his career in 1986 at Study Tours in the study holidays sector, then transferred to Alpitour, in Cuneo from 1989 to 1992, where he worked in operational marketing for excursions support and management. After gaining experience "in the field" with Club Méditerranée, in 1993 he moved to Viaggi del Ventaglio as Head of Tourism and Support Services.
In 1999, he founded with the Frigerio family Frigerio Viaggi Network, a network based in Giussano (Mi), of which he was shareholder and managing director for 11 years, until May 2010.
Since 2010, he has mainly focused on his freelance consultancy work, which he had begun some time earlier: his commissions have included those from Moleskine Italia, Value Holding, Amadeus Italia, Club Med Italia, Atout France Milano, Turisma Hospitality Consulting, Ente del Turismo Olandese di Milano, NTV Nuovo Trasporto Viaggiatori SpA, Fiavet Lombardia, Federviaggio Confturismo, EBRL Ente Bilaterale Regione Lombardia.
He is the author of two books published by Hoepli Editore, Milan: Agenzie di viaggi e network. Nuove tendenze della distribuzione turistica italiana [Travel Agents and Networks. New trends in Italian tourism distribution] (2002) and Vendere viaggi in Italia. Guida ragionata ad agenzie di viaggi, network e associazioni, Internet e new media [Selling trips in Italy. Reasoned guide to travel, networks and associations, internet and new media] (2007). He has written hundreds of articles and essays on the tourism industry, published by trade magazines such as Trend (2000-2001), Il Giornale del Turismo Magazine (2010-2011), Guida Viaggi (2011), l'agenzia di viaggi (2012) and La Rivista del Turismo (2011-2012), which is published by the TCI (Touring Club Italiano) Research Centre.
Since 2009, he has contributed to the preparation of the Annual Report on Italian Tourism (by Emilio Becheri, published by F.Angeli Editore for Mercury Turistica and sponsored by the Ministry of Tourism). He has been the author of the Whatsup blog, published by online trade magazine TTG, since 2012.
| Time | Event | Category | Room |
| --- | --- | --- | --- |
| Time | Event | Category | Room |
| | | Talent Arena - Conference | Talent Arena - Pav. A2 |
| | | Talent Arena - Conference | Talent Arena - Pav. A2 |
| Time | Event | Category | Room |
| --- | --- | --- | --- |
| Time | Event | Category | Room |
| | | Talent Arena - Conference | Talent Arena - Pav. A2 |