YAC competition
Sia Guest invests in new talents
101 nations in contest
Young architects from all over the world competing for the design of an observatory-house in Roccascalegna castle. The second edition of the YAC contest is here.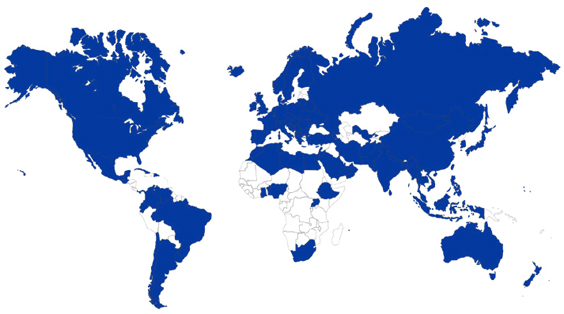 3,431 designers from 101 different countries are involved in the OBSERVATORY HOUSES competition.
For the second year running, SIA Guest is supporting the contest organised by YAC - Young Architects Competitions involving young talents from all over the world in the design of an observatory-house in the area of the charming Roccascalegna castle in Abruzzo.
Here are the 101 countries of origin of the designers:
Afghanistan, Albania, Algeria, Andorra, Argentina, Armenia, Australia, Austria, Bangladesh, Belarus. Belgium, Benin, Bosnia and Herzegovina, Brazil, British Virgin Islands, Bulgaria, Canada, Chile, China, Colombia, Croatia, Cuba, Cyprus, Czech Republic, Denmark, Dominican Republic, Ecuador, Egypt, Ethiopia, Finland, France, Georgia, Germany, Ghana, Greece, Guatemala, Hong Kong, Hungary, Iceland, India, Indonesia, Iran,
Ireland, Israel, Italy, Japan, Jordan, Kosovo, Kuwait, Lebanon, Lesotho, Libya, Lithuania, Macedonia, Malaysia, Mauritius, Mexico, Moldova, Mongolia, Morocco, Myanmar [Burma], Nepal, Netherlands, New Zealand, Nigeria, Norway, Oman, Pakistan, Palestine, Panama, Philippines, Poland, Portugal, Puerto Rico, Qatar, Romania, Russia, Saudi Arabia, Serbia, Singapore, Slovakia, Slovenia, South Africa, South Korea, Spain, Sri Lanka, Sweden, Switzerland, Taiwan, Thailand, Tunisia, Turkey, Uganda, Ukraine, United Arab Emirates, United Kingdom, United States, Uruguay, Uzbekistan, Venezuela, Vietnam.